PacINET 2012 Participants' Information – Suva, Fiji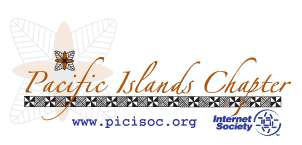 PacINET 2012 Conference

Japan Pacific ICT Centre

22nd – 26th   November 2012

      
BACKGROUND
PacINET is the annual regional   conference of the Pacific Islands Chapter of the Internet SOCiety (PICISOC). The first formal internet   organisation in the Pacific region, IT-PacNET, was established by FFA and   SOPAC in Fiji in 1994, but over the years, interest in the management and administration of internet development in the Pacific grew to such an extent   that in 1999, a decision was made for the group to become a Chapter of the Internet Society. The first PacINET conference which was held in Nadi in 2002   marked this transition to what is now one of the Society's largest Chapters and surely one of its most diverse. The Chapter has over 700 members not only from the 22 countries in the Pacific but also from countries within Oceania and beyond who have a strong connection with, and an interest in, supporting internet development in the Pacific region.
Each   year our annual conference (PacINET) is hosted by a "member" country. Past   conferences have been held in Tonga, Samoa, Kiribati, Cook Islands, Papua New Guinea, Vanuatu and American Samoa in 2011. This is a significant year for   PICISOC, celebrating 10 years since we becoming a member of the Internet Society, we are returning our conference back to its beginnings- Fiji. Each conference offers an opportunity not only for technical training and information sharing for our members, but also an opportunity for the host country to showcase innovations and developments that have enhanced their communities and their country, through the use of the internet.
This year's conference's overall theme is – 'Access for All'. The sessions throughout the   conference will explore various themes such as regulatory environment, applications, use of ICT to empower people with disability, content, cyber   safety and cybersecurity.
In addition, there will be a number of technical training workshops to provide participants with the opportunity to build their capacity in key areas such as network security, cyber security, and DNS management.
VENUE  The conference will be held at the Japan Pacific ICT Centre, University of the South Pacific (USP), Suva, Fiji Islands. The proceedings will start at 9.00 a.m on Thursday 22nd November. See the programme on details about sessions for each day.
HOST  PacINET will be jointly hosted the University of the South Pacific (USP) and the Secretariat of the Pacific Community (SPC)
FORMAT  The conference is scheduled to run from 22-26 November. Each session will have a moderator   and a number presenters. At the end of the session there will be time for more detailed questions and answers.
AGENDA  PacINET will be officially opened on the 22nd November 2012 at the Japan Pacific ICT Centre at USP.
The full agenda   and some background materials have been circulated and an updated version can be downloaded from https://www.picisoc.org/pacinet/pacinet-2012-november-22-26-suva-fiji/.
LANGUAGE  The conference will be conducted in English.
DRESS CODE  Smart Casual attire is the recommended dress code for the conference.
CURRENCY  Fiji uses Fiji Dollar(FJD) as its domestic currency.
Most major   international credit cards are widely accepted. Exchange rates in the local banks vary daily (info readily available at respective banks and hotels).
Travellers' cheques can be cashed at hotels or at any bank.
POWER   SUPPLY  The Fiji power supply operates at 240 volts. Fiji use the same adapter as New Zealand and Australia.
FOOD AND   OTHER INFORMATION  Contact any of the Conference staff or your hotel reception.
PHONE  Fiji's country code is 679
Fiji uses GSM mobiles and currently have three GSM mobile   service providers: Digicel, Vodafone, and INKK. You get get a simcard at the Nadi International Airport on arrival. Or you can get one at one of the many   outlets in town. Also note that you need a photo ID to get a simcard.
TRAVEL   & TRANSIT ARRANGEMENTS
There are direct flights to Fiji from New Zealand, Australia,   USA (LA), Vanuatu, PNG, Solomon Islands, Kiribati, Tonga, Tuvalu and Samoa.
Airlines flying to Fiji include Air New Zealand, Air Pacific, Qantas, Virgin, Korean Air, Air   Vanuatu and Air PNG. Cook Islands, Niue may have to connect via New Zealand. Palau, FSM and RMI may connect via Hawaii then Fiji or Australia then Fiji.
There are two international airports: Nadi and Nausori. If you are flying to Nadi you have to get a connecting flight to Nausori which is about 30 minutes by Taxi from Suva. The cost for a taxi is about FJD30.   Alternatively you can get a limousine bus from Nadi to Suva for about 20 FJD.   This will take about 3-4 hours but a great way for signtseeing!
ACCOMMODATION
 Conference participants can   have access to these conference hotel rates. If hotel need confirmation of your participation please contact: Ms Debra Williams (DebraW@spc.int ). The rates below are for a standard room.
Holiday Inn – FJD 188.00 per   night
Ph: 330 1600
Email: reservations@holidayinnsuva.com.fj
Quest Suva – FJD 205.00  per   night
Ph: 331 9119
Email: questsuva@connect.com.fj
Tanoa Plaza – FJD 169.00
Ph: 331 2300
Email: Tanoaplaza@connect.com.fj
Suva Motor Inn – FJD 110.00
Ph: 331 3973
Email: suvamotorinn@connect.com.fj
Studio 6 – FJD 85.00
Ph: 330 7133
Email: studio6@unwired.com.fj
DIETARY REQUIREMENTS  If you have any particular dietary requirements or food allergies, please let us know.
INSURANCE  PacINET does not insure participants and therefore does not accept responsibility or financial responsibility in the   event of disease, injury, disability or death. Participants are strongly advised to obtain insurance coverage for these contingencies as well as third party risk covering the entire duration of the meeting and the journey to and from Fiji.
CONTACTS
  Focal points for   meeting content and any other questions:
Kisione Finau: kisione.finau@usp.ac.fj
Siaosi Sovaleni siaosis@spc.int