SITA Seminar and workshop "strengthening digital security in Samoa"
The Samoa Information Technology Association (SITA) is hosting its first National Seminar and Workshop on the 27and 28 of February 2020 to be held at the Samoa Convention Center, TATTE Building, Sogi.
The goal of the Seminar and Workshop is to strengthen and build awareness of Digital Security in Samoa. To promote how to secure data communication and network infrastructure.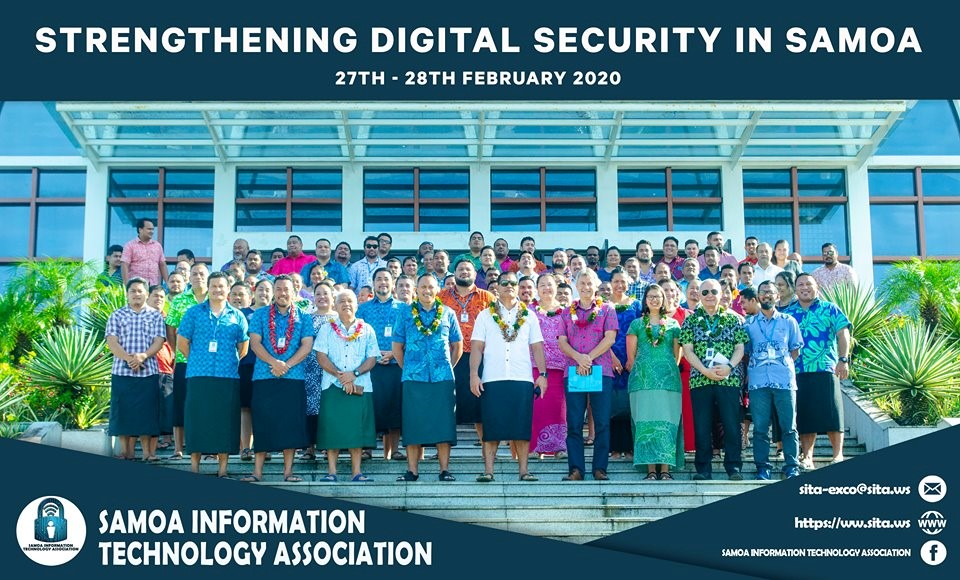 Day one of the Seminar will see a variety of stimulating presentations on cyber security in various contexts, showcasing practical information and advice on reducing cyber risk, preventing breaches and protecting data. International presenters include personnel from; UpGuard, APNIC and CERT NZ. There are also planned presentations from local ICT related business, government entities such as; Digicel Samoa, Attorney General's Office, Central Bank of Samoa, Bluesky Samoa, Computer Services Limited, BitSolution, and SkyEye Samoa for both technical and non-technical audiences.
Day two is the hands on workshop conducted by the APNIC representative. This will give participants best practice scenarios about digital security to keep information safe and secure.
The President of SITA, Mr.Muliagatele Fainuulelei James Ah Wai had said that the number of registrations was far beyond his expectations with a lot of interest shown from both the business community and civil society.
The keynote speaker, is the Hon. Afamasaga Rico Tupai Minister of Communications and Information Technology. Other invited guests included members of the Diplomatic Corp, government officials, members of the business community and civil society.
SITA takes this opportunity to thank all its partners and sponsors for their generous support and advice leading up to the launch, including but not limited to; Hon. Afamasaga Rico Tupai Minister of Communications and Information Technology, Fualau Talatalaga Mata'u Matafeao, Chief Executive Officer, CSL, MCIT, Bluesky Samoa, Digicel Samoa, National University of Samoa (Media Unit), SSAB, Greenology, Com-Tech Extra, Tokelau office, Pacific Technologies, Vailima Breweries, Taumeasina Island Resort and the Office of the Electoral Commission.