2020 Board Members
Ms Cherie Lagakali, Chair
My name is Cherie Lagakali, I am a Database Consultant currently collecting information for APNIC Foundation's pactraining workshops to be held in the Pacific in 2020.
I first joined PICISOC in 2008, received a NetHui Fellowship in 2015 and became a PICISOC board member 2017-2019. During my tenure on the board I have represented PICISOC in ICANN ALS, maintained dialogue for cybersecurity mapping initiatives in the region and joined the organizing committee for PacIGF.
I am an ICANN 63 and ICANN 65 Fellow, moderate the PICISOC mailing list and am also the webmaster for PICISOC site with Emani Lui.
On the board this year we began an initiative celebrating Pacific Women in ICT; promoting the stories of Pacific Women and their contribution to the community. Through this initiative we helped shed light on the difficulties faced by women in the area of ICT also promoting and encouraging other women to join the field.
I personally feel that there are still so many untold success stories in the area of ICT just waiting to be discovered – both men and women and I'd like to promote those stories. I also feel that PICISOC can be a medium of generating the right discussions in the area of cybersecurity, network security, network monitoring and analysis and just plain keeping the network up and running in the Pacific islands.
If we all just started talking to each other, we'd realise that we're all facing or have encountered the same issues and somebody may have the solution for someone else while someone may have a better way of doing something and we could all progress together as a region.
I find and enjoy the ability to link a need to a resource and bringing people together to solve problems. I feel that the Pacific has generated a lot of interest in the last few years and I'd like to help make sure that the focus is on the right things and places where the need is and where there is a potential to make a difference, change a community, change lives!
Ms Georgina Naigulevu, Co Vice Chair/Treasurer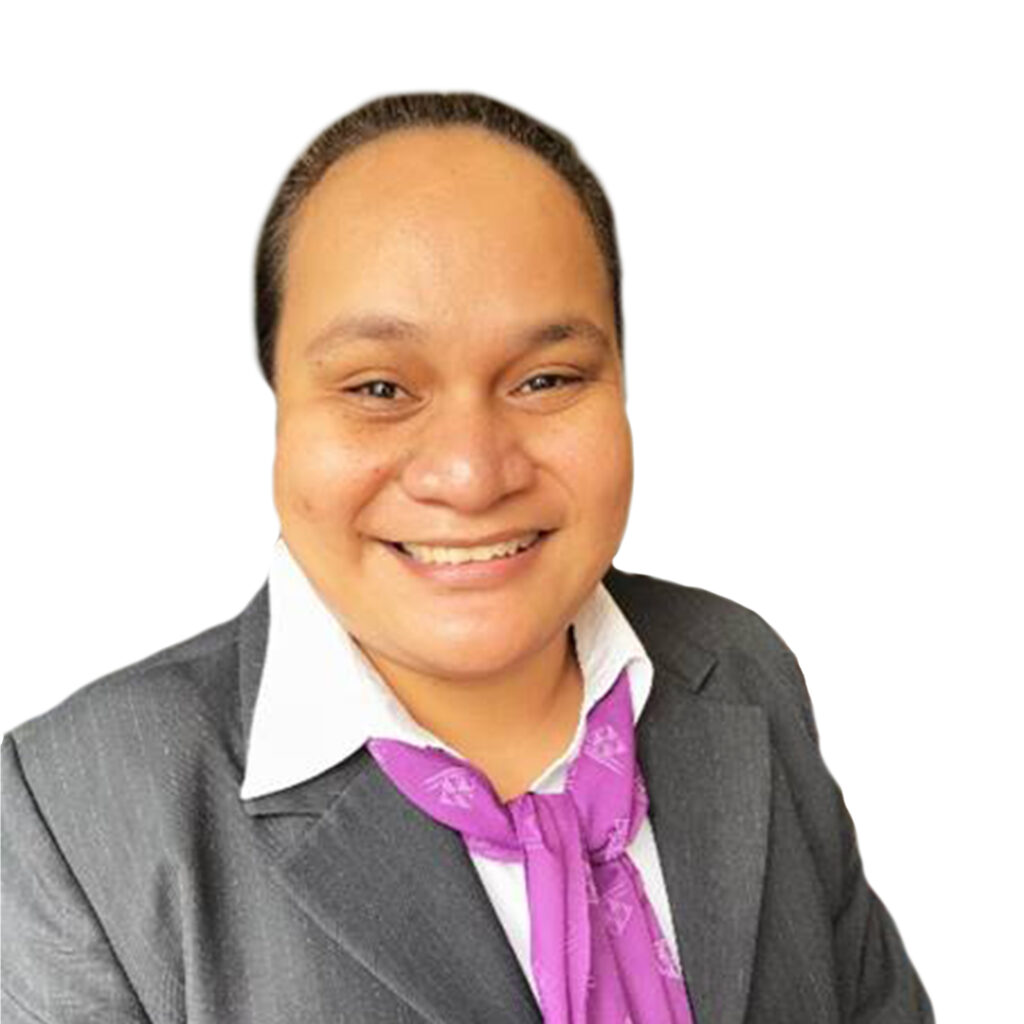 I am an active Fiji Community member with a strong background in software development in the banking industry and would love the chance to give back by volunteering my advisory and technical skills.
I am a Software Developer by profession and work with clients on an individual basis to explore ICT Solutions to help their businesses.
I have also have a strong background in the financial sector and possess a broad range of ICT skills.
In addition one of my areas of expertise is in financial digital inclusion.
I am a strong advocate of Women In ICT and to creating digital businesses for Persons with Disability as well as promoting local Entrepreneurship within Fiji and the Pacific Region.
I have co-founded Community Project – Mobile Me Mapathon for Fiji to create an accessibility map of Suva as a pilot in partnership with our local Disability People Organizations.
Mr Kanaan Ngutu, Co Vice Chair/Webmaster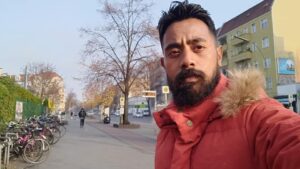 Kanaan Ngutu is a Government of Kiribati official working as a Senior ICT Officer at the Ministry of Information, Communication, Transport and Tourism Development. He is working on e-Government and Cybersecurity projects for the Government. He graduated from the University of the South Pacific in 2014 with a Bachelor degree in Computer Science and Information Technology.
An alumni of the International Coperation for Assigned Names and Numbers (ICANN), Kanaan has participated in two ICANN meetings, ICANN 60 and ICANN 63 and also been to the Internet Governance Forum in 2016 and 2019. He is a current chair of the Kiribati Computer and Internet Society.
Mr Timoci Tuisawau, Secretary/Linkedin Page Manager
Having worked in various sectors (public, private and NGO) in the country I have experienced various aspects of how technology is applied and used across these sectors. Each sector is a specialty on its own and has its own set of challenges in terms of IT. Taking a cross section of this there are commonalities that may also be found in challenges faced. Having attended many workshops, meetings, education and discussions across the region and globally I have also found that many of these challenges face on a sectoral and national level are also common across regions. This is where I believe that my contribution as a member of the board of PICISOC would be most valuable. To be able to give advice and contribute to policy and processes on a national and regional level is where many of these challenges may be evaluated, investigated, addressed and monitored.
In terms of experience, over the years, I have experience across the whole spectrum of IT. I started out as a programmer and have gained certifications in oracle databases. I moved on to systems and networking and have a wide experience across servers, storage networking and systems. I have worked in the infrastructure field of data networks with practical and certification in network and voice cabling (UTP and fibre), wireless networking, radio backbone links, satellite technologies, Video, Voice, routing and switching. Across the whole stack of IT I have worked on designing, configuration, implementation and maintenance of the whole suite of technologies. Amongst the certifications achieved I was certified as a CDCP and CDCS from Singapore. This helped me design the Fiji Governments Tier 3 Data Centre, the first of its kind in the country and the Pacific region (excluding Australia and New Zealand).
I have extensive experience and field work in projects and project management. Over the past years I have led teams of people and helped promote self evaluation and high performance across many landscapes.
Ms Seluvaia Kauvaka, Facebook Page Manager
Malo e lelei and Greetings, I am Seluvaia (Selu for short) Kauvaka from the friendly islands of Tonga.
I am currently the Chief System Analyst for the Ministry of MEIDECC (Meteorology, Energy, Information, Disaster Management, Environment, Climate Change, Communications and CERT). I previously worked for 7 years in Digicel Tonga Limited and 3 years for Digicel Samoa Limited as their Senior IP Engineer. I am passionate about learning new technologies and sharing new techniques. I've been a member of PICISOC for quite a while now and would like to step up and be part of the Board as I noticed there aren't any Tongans currently in the Board, I want to push and revive work in Tonga actively through PICISOC.
I am a network engineer by background but one of those ITs who has come a long way from support helpdesk from reformatting, cabling, configuring and routing, you name it. I am a strong advocate for Women in ICT. Ive started an NGO named Tonga Women in ICT (TWICT) that started in 2018, with a mission of "Empowering women and girls to engage with information and communication technologies (ICT's) in a range of exciting ways and fully participate in the ICT industry. "I am also the current Chairlady of this NGO. I am currently the lead engineer pushing projects NICT (National ICT) and E-Government in the Tongan Government today. Looking forward to the day this is fully deployed and see how technology has made a difference in the Government work moving forward.
I enjoy very much sitting down with fellow ICT members – male and female – to talk and discuss valuable solutions for the nation (Tonga) even the Pacific as a whole. Ive been involved in many international and regional meetings and workshops from ICANN, APNIC, PACNOG, IGF, and many more. I'm very passionate about a better ICT world in the PACIFIC and I want to actively help push support ideas and be a part of this development alongside other Board members to develop a better robust and more communicated ICT world in the Pacific.
If I am elected, I want to be more involved which, means pushing Tonga to be more involved in sharing Pacific ideas.
Mr Andrew Molivurae, Chapter Rep/Pacific IGF Rep
Andrew Molivurae is a Ni-Vanuatu working full time at the Telecoms and Broadcasting Regulator's Office as Senior Internet Governance Officer. He has been a member of the Pacific Chapter of the ISOC since 2004, was a Board member from 2007 to 2011 and was Chair and Vice Chair of the PICISOC Board from 2009 to 2011. He has participated in many international ICT meetings like ICANN, APrIGF, Pacific IGFs, IETFs, APTLDs, PICISOC events (PacINET) and some other International ICT events. Andrew has also recently been a fellow at the 13th European Summer School on Internet Governance (EuroSSIG). Having served on the board for over 7 years Andrew is keen to stay on for another term not only to volunteer more time for PICISOC, but also to provide mentoring and advice to the incoming board.
Ms Letitia Masaea, Mailing List Admin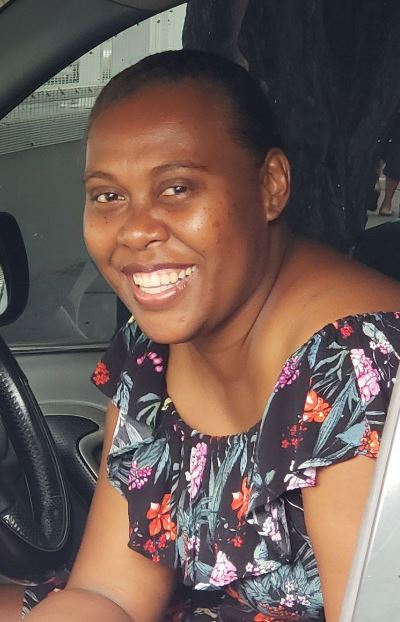 A current member and one of the founders of Women in IT Solomon Islands (WITSI). With the arrival of the undersea cable to Solomon Islands, Letitia has been instrumental in promoting Cyber Awareness to the younger generation during school visits, careers day and Girls in ICT Day events that occurs annually. Letitia is also heavily involved in promoting Information, Communication and Technology (ICT) careers and opportunities amongst women and girls in the Solomon Islands with the aim to inspire and kindle ICT interest, empowering young girls to choose an ICT career path and to encourage IT women to retain their interests in this field with the aim to help build the ICT network and industry.
As the current data quality officer with the Pacific Islands Forum Fisheries Agency (FFA), Letitia has been involved in conducting trainings for regional fisheries MCS officers on FFA products that have been developed and rolled out to member countries for utilisation. This includes the need for capturing correct, accurate, valid and complete data in a timely manner, mapping and re-engineering business processes and procedures accordingly as technology and the environment changes, all which will greatly assist with decision making in the fight to curb illegal, unreported and unregulated fishing.