Board Elections 2021
CANDIDATES FOR THE PICISOC BOARD ELECTIONS
DECEMBER 2021
The Board of the Pacific Islands Chapter of the Internet Society (PICISOC) wishes to inform members of the election period for the PICISOC Board to be opened on the 23 January 2022 23:59 UTC through to 6 February 2022. 23:59UTC.
As announced to members, there are 3 members of the PICISOC Board vacating their roles why we are having elections. The election committee consists of Andrew Molivurae (Vanuatu) and Letitia Masaea (Solomon Islands).
The candidates standing for the election for the Board of PICISOC in 2021 are:
Flare Namaliu – Papua New Guinea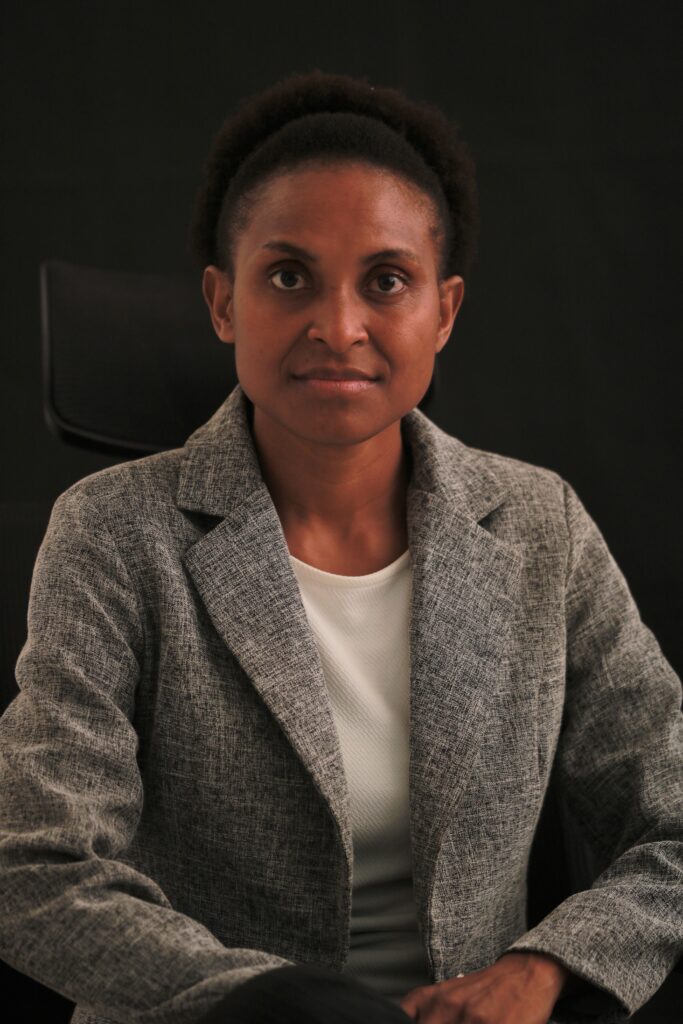 As a young ICT Professional I am bringing in the Energy as well as the experience I have working in the industry with clients across Papua New Guinea and the Pacific. Am very passionate about Technology, and how it can assist all areas and aspects of our lives and business. Being a Solutions Architect designing Customized Products and Solutions based on specific requirements for individual clients across multiple sectors and verticals is part of my everyday role.
At the heart of it all, all these Technologies require connectivity to the Internet to some remote DataCenter to Operate as things are moving more into digitized IoT world where internet is becoming a knowledge bank with just as enough bad as there is good and ensuring that the Internet is safe for use for humankind is an area that we all need to raise our hand to help in.

Setting and ensuring Policies and discussing agenda's that matter to ensure Internet is Safe and Accessible for us in the Pacific Community is a challenge that am ready to take on at the Board Level. It will also be a great learning experience for me as well and as a fast learner as I am with great analytical skills I am excited to see what I can offer to support the mission with the knowledge I have gained.

I Am Young, Energetic, Tech Enthusiastic, I Love my Role and also as Women within the ICT Space more importantly always encouraging and being a Role Model for more Girls and Young Women to pursue careers within the ICT Space are cause closer to home for me.

With an aim To build a long-term career in my profession within the ICT Space with opportunities for career growth in enhancing my professional skills in a dynamic & stable workplace and to be able to give back to the community. I am happy to raise my hand to give my time to support this worthy cause to ensure we provide a healthy internet ecosystem accessible for all.
Kenneth Katafono – Fiji
I'll be honest – I don't know what being a member of PICISOC actually does for me from a professional and personal perspective. Aside from a couple of emails, some entertaining and some divisive, on the mailing list I have no idea what PICISOC does. There don't seem to be many activities and it seems like only a small group of people are regularly contributing on the mailing list.
I used to tell early career ICT professionals in the Pacific to join PICISOC but I don't do that anymore because there isn't much that they'll get from it.I know this is not what PICISOC was intended to be. After several years of refusing nominations, I've accepted to stand for the board this time around because you can't bring about change by standing on the sidelines.
I'm willing to volunteer my time and resources to serve the members of PICISOC on the board so that members, especially early career ICT professionals, actually get something beneficial out of it. PICISOC was built on the back of some visionary Pacific ICT leaders and we owe it to them to continue that legacy.
I bring 15 years of experience in the Pacific as an ICT professional, entrepreneur, and consultant. A software developer by training, I've held technical and leadership roles in regional organisations with my last role being the Manager IT for the Pacific Islands Forum Fisheries Agency (FFA).
In 2017, I returned to Fiji and started a data company called Traseable Solutions where we build solutions for digitalisation and traceability in the agriculture, fisheries, and forestry sectors. Aside from Traseable, my consulting business has consulted for a number of agencies including the Governments of Marshall Islands and Kiribati, FAO, ESCAP, DFAT, and ADB where I specialise in digitalisation and value chains.
I'm very interested in emerging technologies and how we can use them in the Pacific in a way that adds value to our people, is affordable, and is sustainable with a strong local technical community. And I'm always willing to lend my time and talents to help others progress in their ICT careers.
Swaran S Ravindra – Fiji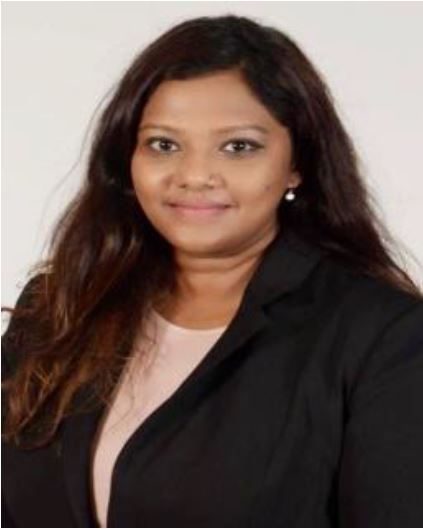 Swaran is involved in the training of industry and academic programs, industry consultancy and research in ICT related areas at Fiji National University- National Training and Productivity Centre. She has over 15 years of work experience including substantial international experience with partnering universities such as University of West Indies where she served as an exchange lecturer for undergraduate and post graduate programs in ICT, research on Assistive Technology, program creation for Post graduate ICT/Education programs, training on Managing ICT professionals, Project Management and the establishment of Diversity and Inclusive Services. She has also taught Post graduate programs in Masaryk University (Brno, Czech Republic), and has been trained in National Institute for Rural Development and Punchayati Raj as well as Apollo Hospitals- Bangalore India.

She has had the opportunity to represent Fiji at Asia Pacific Organisation- Bilateral Cooperation between National Productivity Organisations- Mission to Sri Lanka and Korea (Productivity Promotion, Innovation and Industry 4.0) and been part of International Center for Democratic Partnerships-Pacific Dialogue for ICT Influencers and Entrepreneurs. She holds a Masters in Information Systems by thesis (Medical Informatics). She is currently pursuing her PhD in Information Systems, specializing in Assistive Technologies for Inclusion of Persons with Special Needs and Inclusion of marginalised communities in the South Pacific. She is also one of the fellows at Asia Pacific Regional Internet Governance Forum for 2020 and 2021. She is interested in designing, creating & utilizing ICT tools and techniques for Pacific Islanders in hopes to utilize ICT as an enabler and a catalyst for inclusion and positive change for rural development and for persons who are differently abled.
Kushal Pillay – Fiji
I am a software engineering leader and technologist at heart. I am from the Fiji Islands and live in the capital city of Suva. I have a bachelor's degree in Computing Science and Information Systems, as well as a post graduate Diploma in Computing Science with a focus in Artificial Intelligence.

I strongly believe in the notion of embracing open standards, open-source tools, and community in helping to build the future of the technology landscape. I look forward to actively contributing towards projects which are rooted in strengthening the Internet through such ideals.

As part of the IGF 2021 Youth Ambassadors Programme, I actively participated in discussions closely related to this year's theme of "Internet United". I contributed in the Collaborative Leadership Exchange, as well as participated in most of the IGF sessions, which was held virtually this year. We also conducted mock IGF sessions in united nation format in which I chose to represent the Technical Community – World Wide Web. I look forward to participating more in dialogues surrounding Internet and its Governance.
With the experience of the IGF and a keen interest in the pacific scene, I hope to make a strong impact within the Pacific Islands Chapter of the Internet Society. Through collaborations I hope to shred light into the issues, concerns, and opportunities surrounding Internet Governance amongst the pacific people. When I am not working on software, I love to spend time with my family, and go for runs.
Sarai Feleupolu Tevita – Samoa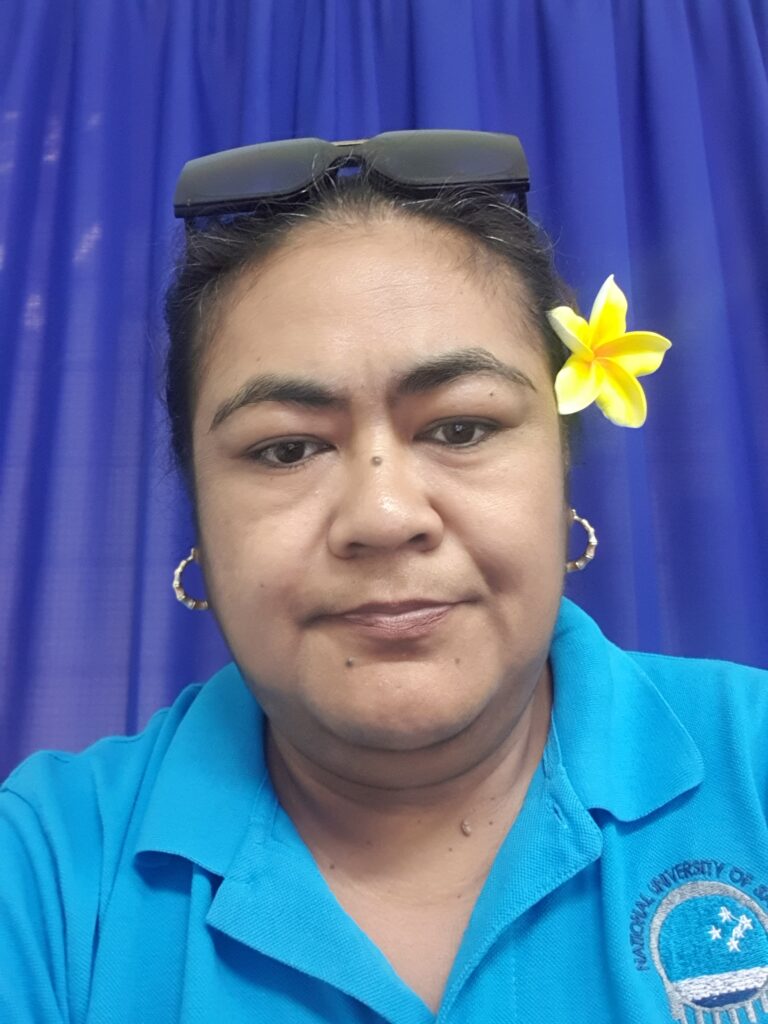 Sarai Faleupolu Tevita, NUS ICT Director, from National University of Samoa. Born in Samoa. Attended University of Southern Queensland, Toowomba, Australia in pursing Masters in Information Technology and Systems. Attended Massey University, NZ in pursing Bachelor of Business Information Systems and Technology.

Professional goals: Oversee the infrastructure of technical operations of an organization especially in education sector, manage team of IT people, track technology in order to minimize security risks, increase user satisfaction, and achieve operations and business goals .

Personal goals: Stay proactive and open minded to new opportunities and learn to accept limitations.

Work experience : About 20 years work experience in IT field in financial, agricultural and education sectors in Samoa.

Contribution to the PICISOC : Enhance collaborative work with the communities and be responsible and accountable of any plans and actions to be implemented for the benefit of the Pacific Community. I understand that this forum considers transparency and accountability and good governance in its operation and I totally agreed with this practice. We can share a common goal and work together to take as the Pacific Way.
*Candidate bio's can be found here.